Bringing
World-Class Facilities Closer to You
Home to one of the leading and premier Emergency Response training facilities in Malaysia. ASEC Academy is situated strategically in the heart of the Klang Valley area accessible shy 30 minutes from Kuala Lumpur International Airport, shipping ports and the core intersection of major highways and public transportations making us readily accessible from most customers' locations. 
This multi-level 20,000 sqft training center offers an extensive series of spacious and complete training venues for all of our training products and is packed with equipment best in the industry.
Look no further in achieving high-performance scenario-based training for competent Emergency Response Team development with us.
Mohd Nazir
"Nice place for ERT training. Most trainers are competent and the way they train very good."
364 Star Ratings and Counting
A novelist of
Distinction
What makes ASEC Academy different and beneficial for your Emergency Response education.
Facilities that Caters
Various Programmes & Certifications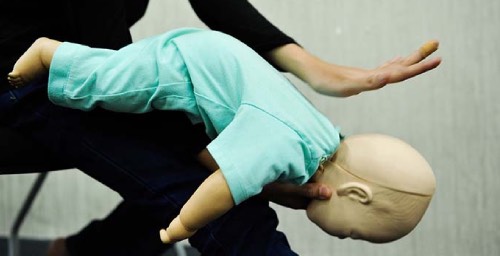 First Aid & Emergency Care CABINET
For all unprecedented incidents, equipped with AED, first aid kit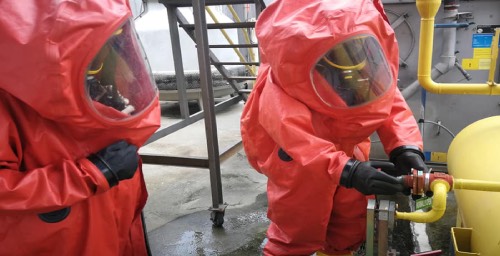 FIRE EXTINGUISHER AND CLEAR ESCAPE PATH & PLAN
Ensuring every participants are safe from fire related emergency. Equipped with fire proof stair well, fire extinguisher and alarm system connected to local fire station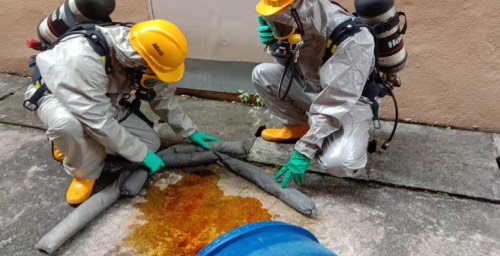 Chemical Spills & Leakage EQUIPMENTS
Latest and fully equipped chemical and hazardous material contamination control, storage and disposal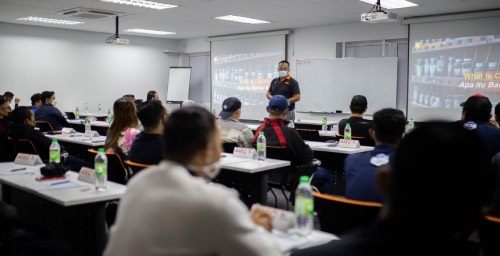 In-House Training Room
Comfortable seminar room fits up to 40 people at one time with double slideshow display area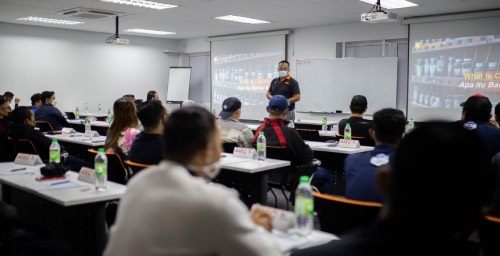 Hazardous Chemical Storage
Dedicated space for chemical storage with decontamination features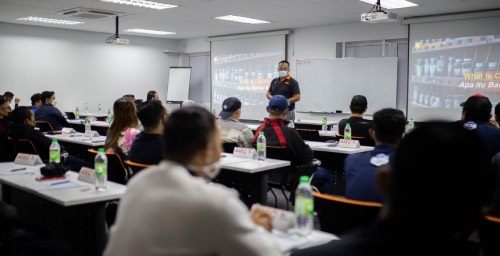 Augmented Reality Room
Space for life-like virtual training experience to give better understanding on curricular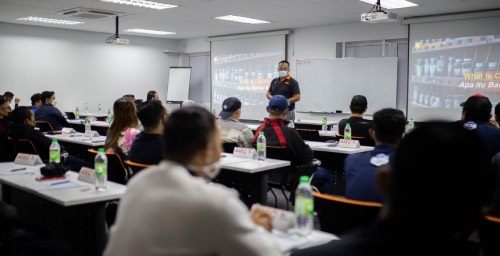 Comfortable Resting Area & Restroom
Offering pleasant experience and place to rest, eat and also clean themselves after high mock-drill session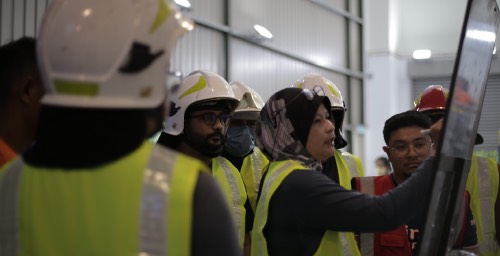 Combined Mock Drill Area and Escape Route
Everything is centralized. Offers immersive combined mock drill that will happen within our premise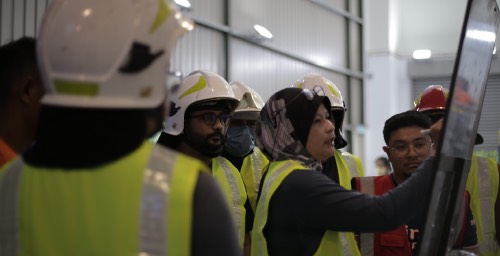 Discussion and presentation Room
Complete with high definition TV and high speed fibre internet making small group discussion comfortable and more discreet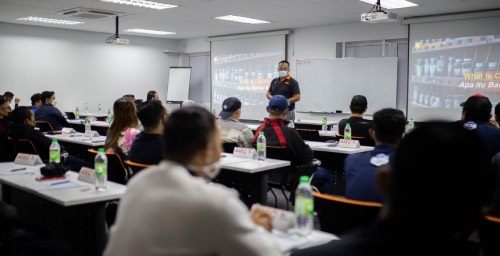 GENDER SPECIFIC PRAYER ROOM WITH WUDU' AREA
We also prepared spacious and specific prayer room for muslim participants based on gender complete with praying mat, wudu' area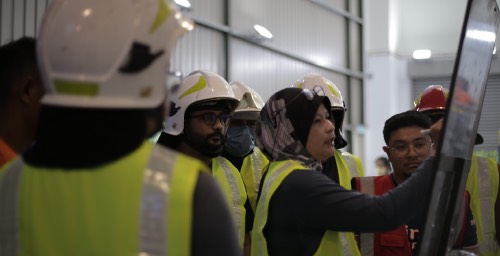 FREE FLOW DRINKING WATER & SNACKS
Ensuring no participant left dehydrated and way to improve alertness by making hot drinks or enjoy cold drink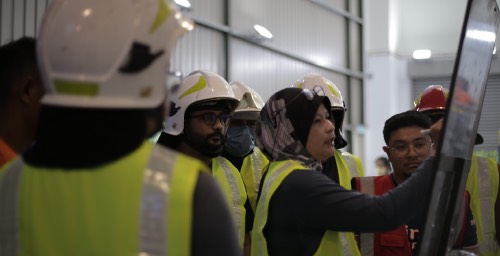 DEDICATED SMOKING & RESTING AREA
Designated smoking area complete with seating area and cigarette butt disposal area for hygiene purposes
What Our Participant Has to Say About Our Facilities
"Absolutely brilliant academy!
After attending various Incident Commander and ERP certifications, ASEC brilliantly features whole ERT disciplines in full circuit. Very insightful for understanding small and expanding incidents"
Ruzman Alimuddin
Incident Commander
"First I am feeling very glad on how eye-opening first aid training can be. I was told this is their new location and the experience is good with so many amenities for participants. Not feeling cramped and having limited space at all"
Shin Yi
First Aider
"As Safety Planning Engineer for my company point of view, ASEC has everything the industry needs and has to offer. My ERT team and I participated and tested first-hand all of the equipments and training ground which first-class."
Suleiman Abdul
Safety Planning Engineer
Are you Ready to Experience
an Effective Emergency Response Training with Us?