First Aid & Emergency Care Training
Industry standard courses underlined to train employees in becoming certified First-Aider.
Learn more on basic life support skills such as handling CPR & Choking and other first aid related injuries such as bleeding & wounds management, fractures and more.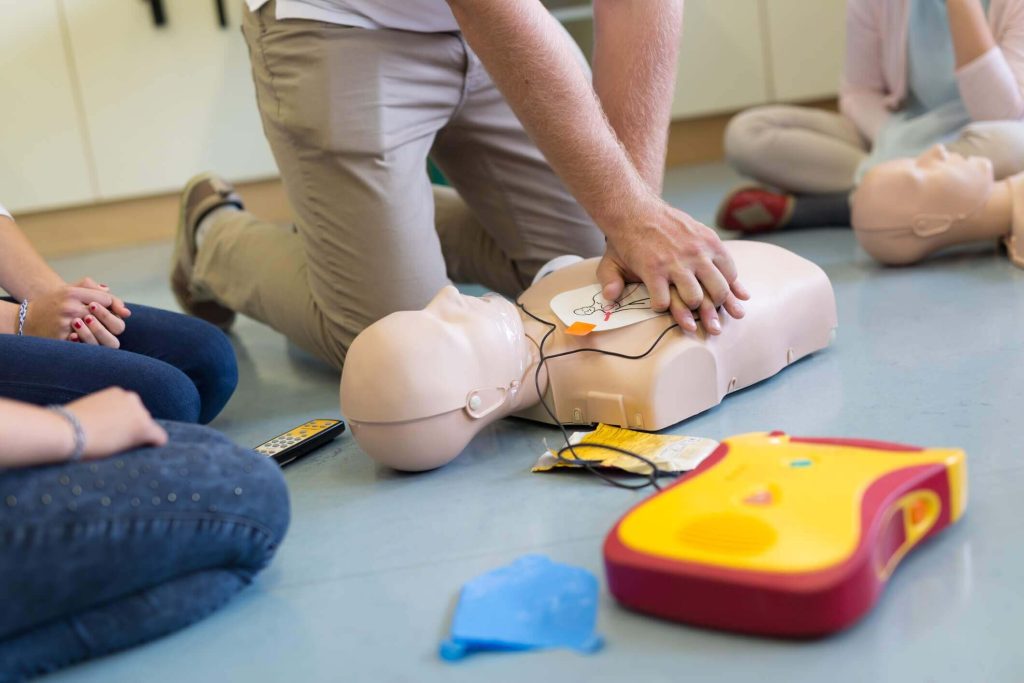 Engaging First Aid Training
Our engaging first aid training and dynamic trainers make it easy for students to learn and understand the material. Our experts use role-playing, demonstrations, and discussions to create an interactive learning environment that keeps students interested and involved.
By using this approach, students can retain information effectively and apply it with confidence in real-life emergency situations. Employers who invest in our training can ensure their employees are prepared for emergencies and have a positive learning experience.
Get to know your First Aid trainers
Bachelor or Medicine, Bachelor of Surgery (MBBS)
– Knowledgable and able to relate to participants
Diploma in Medical Assistant
Intuitive and engaging presentation skill
Degree in Nursing, Master in Emergency Response
Humorous Presenter with structural input for participants.
First time with First-Aid course?
here's What to expect during this course
First Aid & Emergency Care Training Comparison
Topics

Essential First Aid

Basic First Aid

Advance First Aid

Understanding First Aid & Death

Resuscitation Team Formation

Multiple Casualty Management

Heat & Cold Related Injury

Chest, Abdominal & Pelvic Injury
Reasons Why You Should Enroll with Us
Experienced And Expert Trainers
Our trainers are highly experienced and knowledgeable, with years of experience in the field of emergency response. They bring a wealth of real-world experience to the classroom, ensuring that our students receive the best possible training.
State-Of-The-Art Training Facilities
Our training facilities are equipped with the latest technology and equipment, providing students with a safe and realistic training environment.
Our courses incorporate practical training sessions that simulate real-life scenarios, allowing students to put their newfound skills into action. This hands-on approach helps ensure that students are prepared to respond effectively in an emergency.