Globally certified. Locally accessible.
Incident Commander & Crisis Management Team (ICCMT) Development Program
Equip your Incident Commander and Crisis Management Team with the expertise to manage a crisis that can affect the whole community. HRD Corp claimable.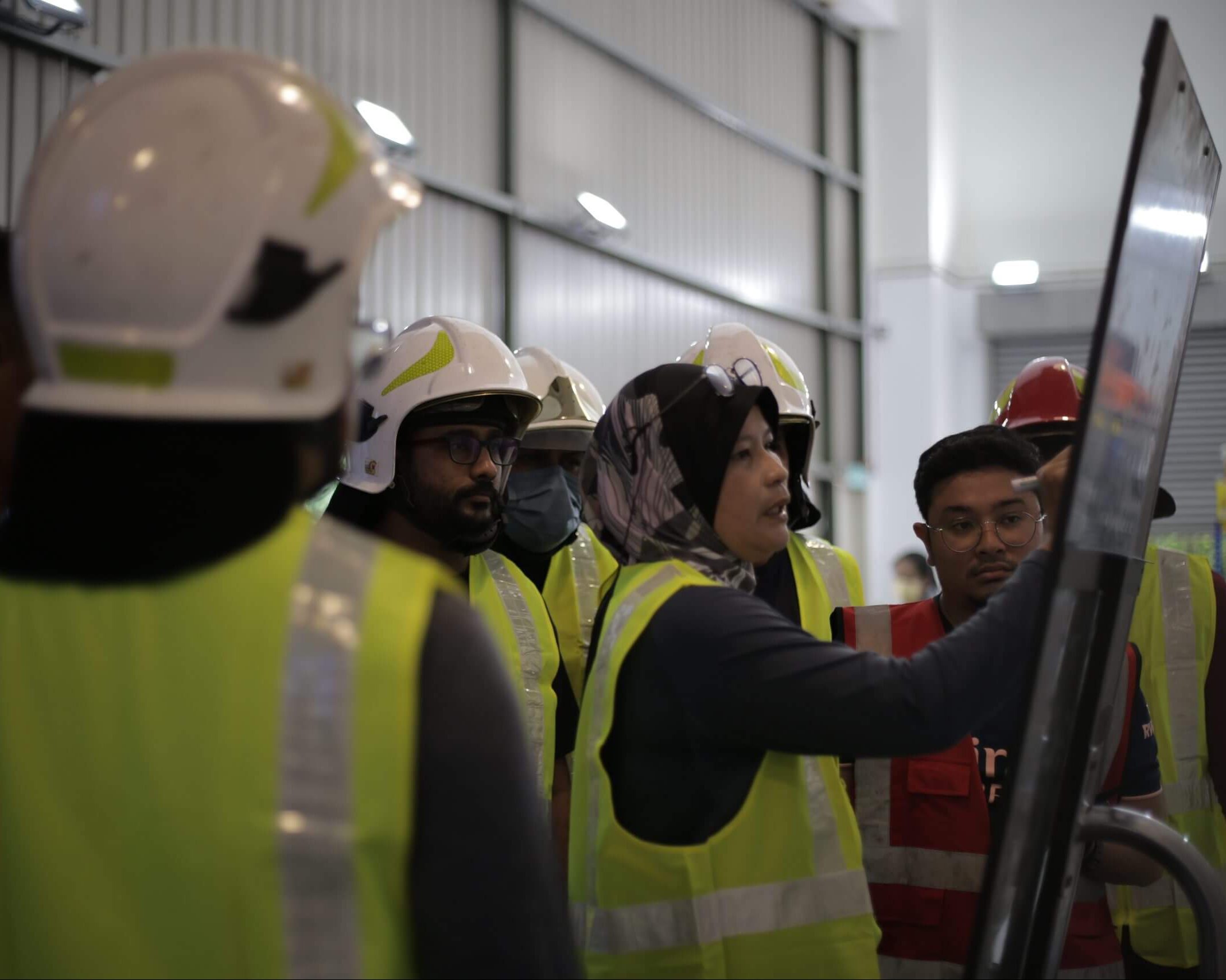 Trainings designed by ASEC trainers certified in

Incident Command System by the Emergency Management Institute, FEMA, US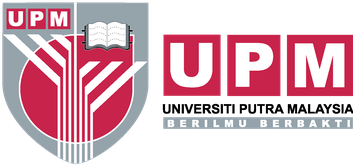 Master's of Emergency Response & Planning at Universiti Putra Malaysia (UPM)
National Board on Fire Service Professional Qualifications (Pro Board)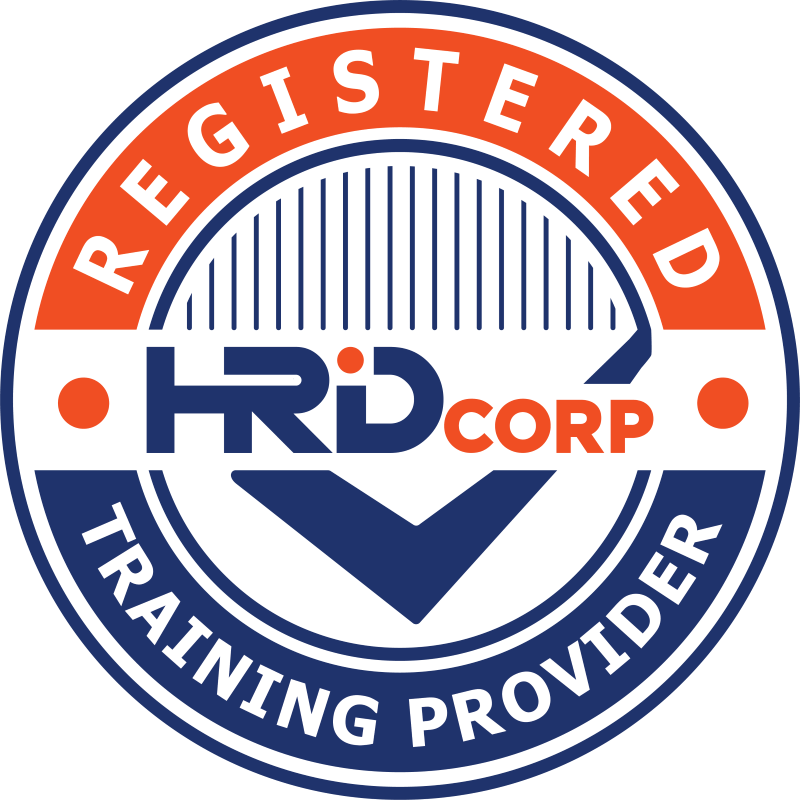 TOP 20 HRDF Training Provider with 5 stars excellence in delivery in 2017
ICCMT Development Program can make a difference Beyond your workplace
Navigate through the crisis phase of an incident and seamlessly transition into the incident management phase.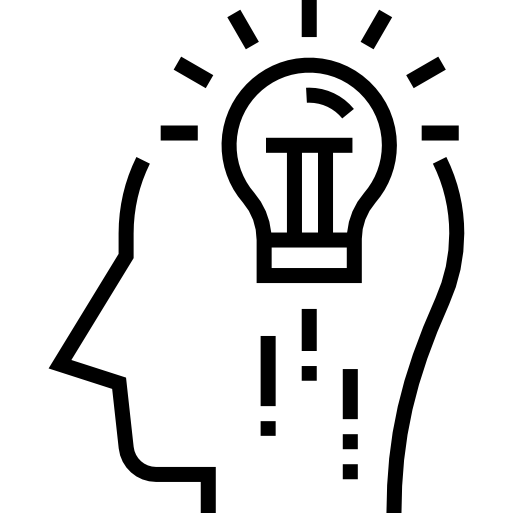 Confidence is crucial in acting fast with the right approach in face of an emergency.

Actionable skills are taught through theories, practical, and mock drills.

ASEC's trainers are qualified and continuously improved to deliver effective training.

The public and surrounding communities are taken into account.
ICCMT Development Program conducted at ASEC
For organizations that value the employees' preparedness in facing possible crisis involving the public and surrounding communities.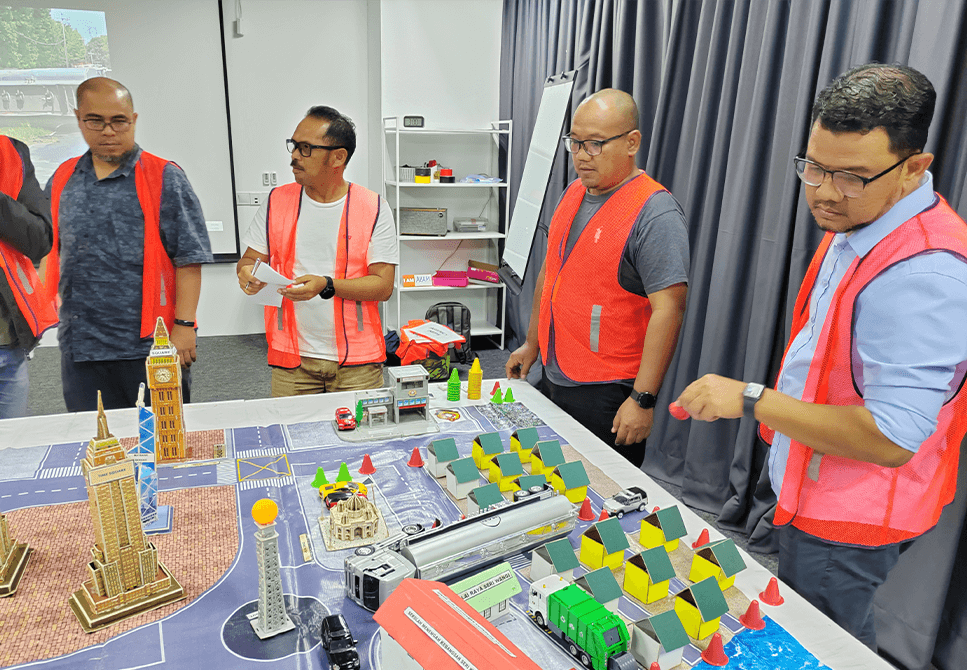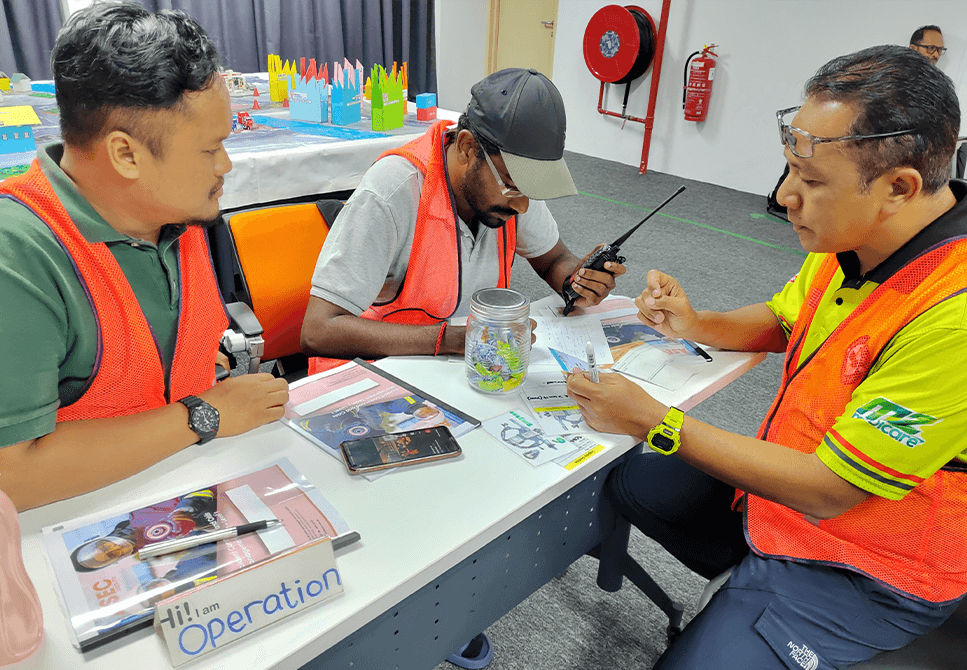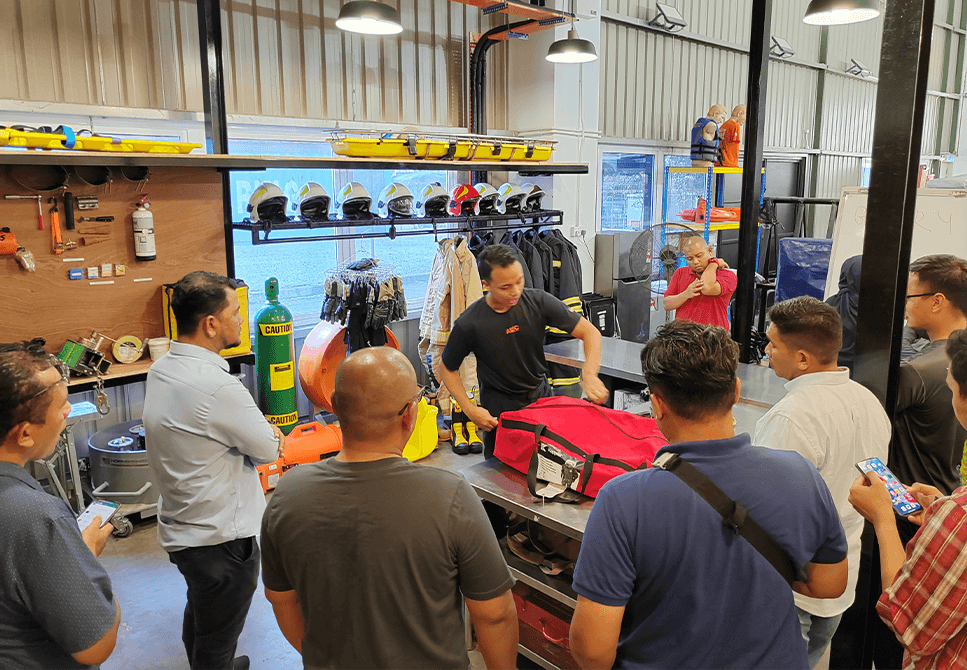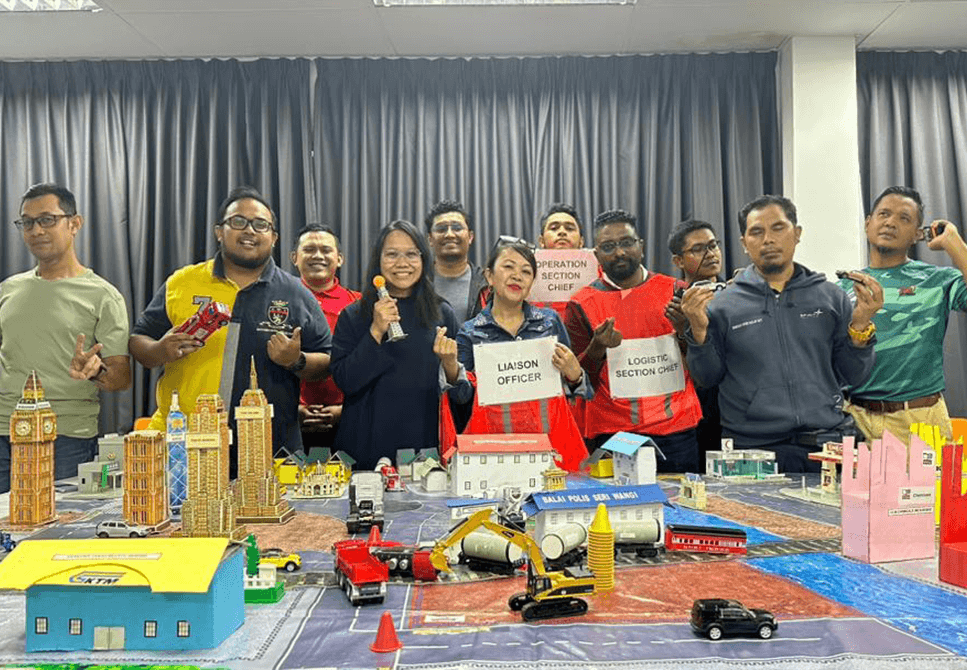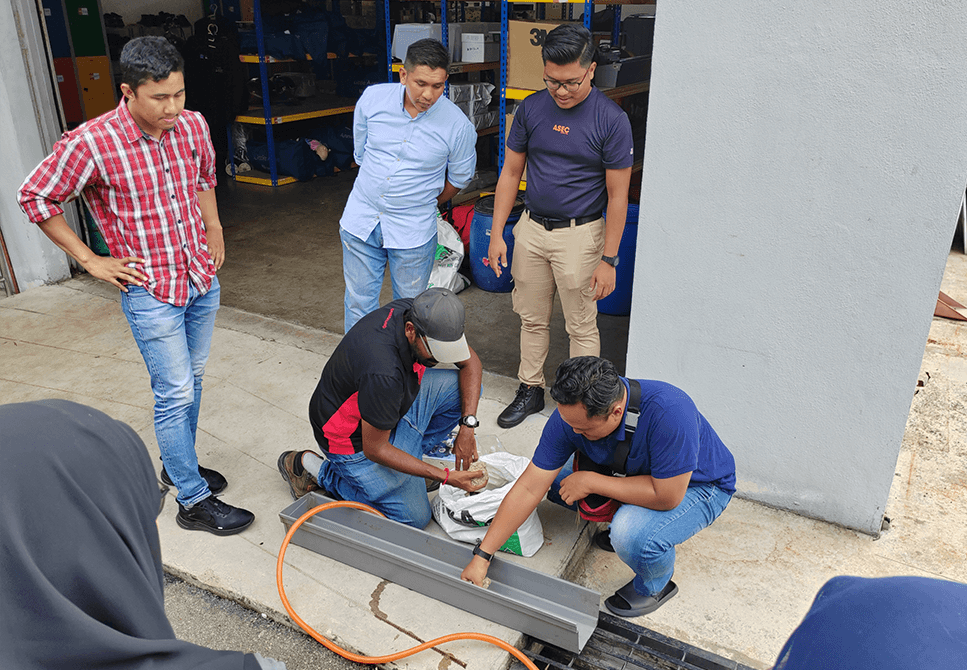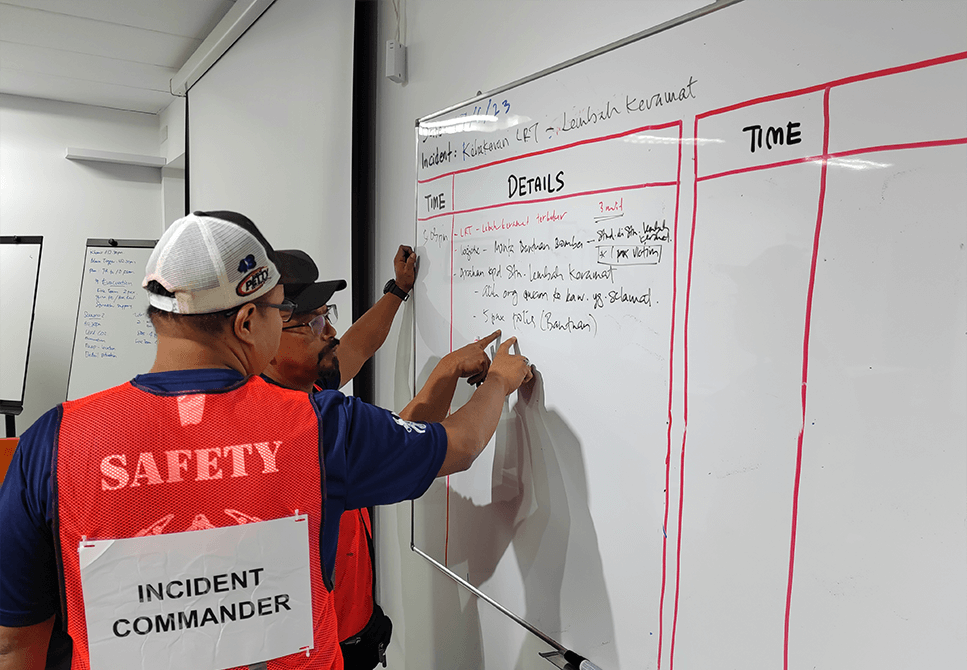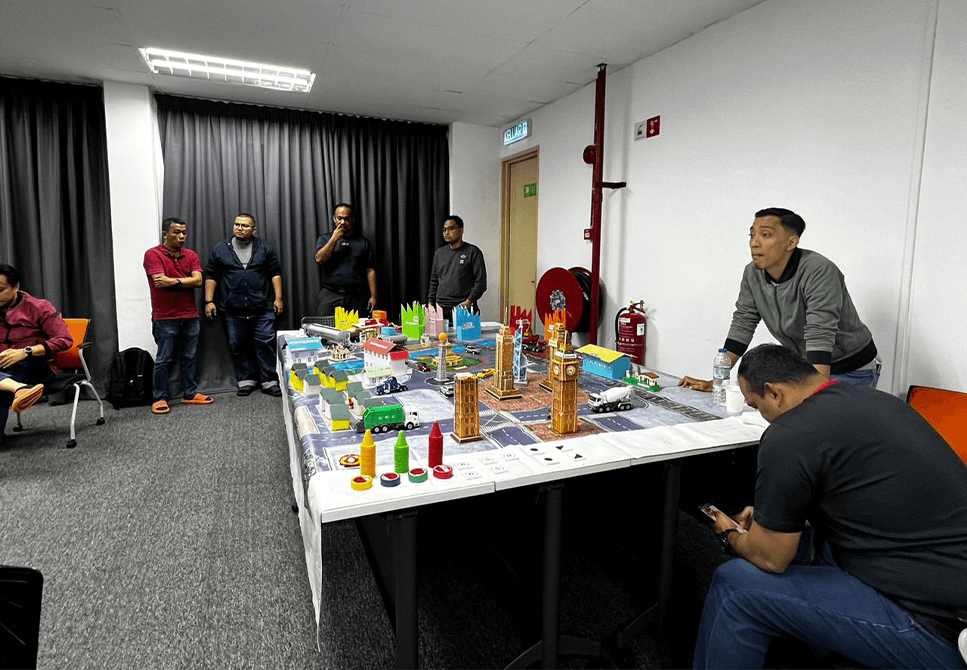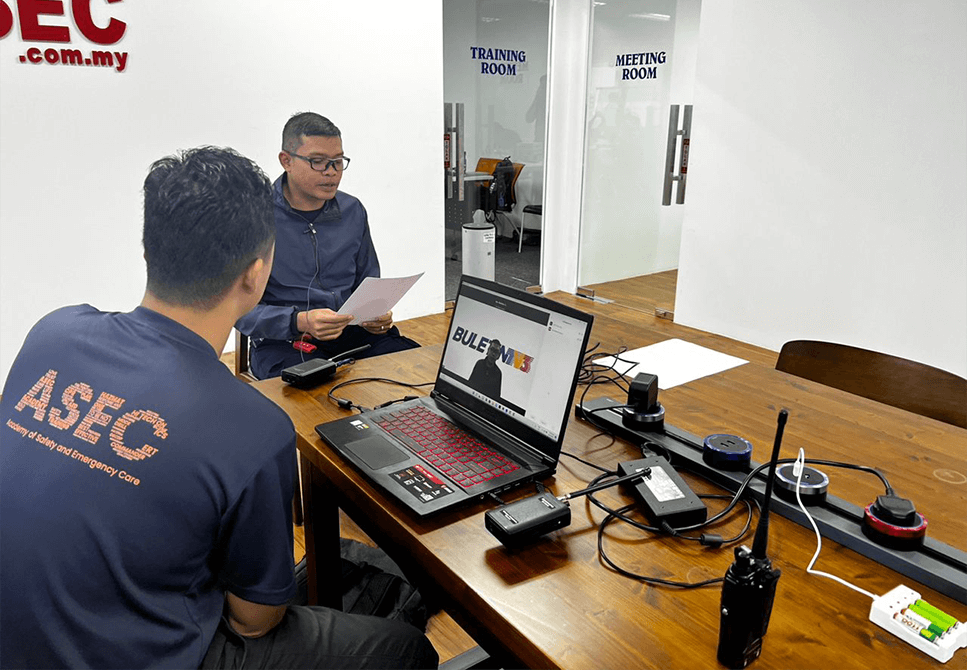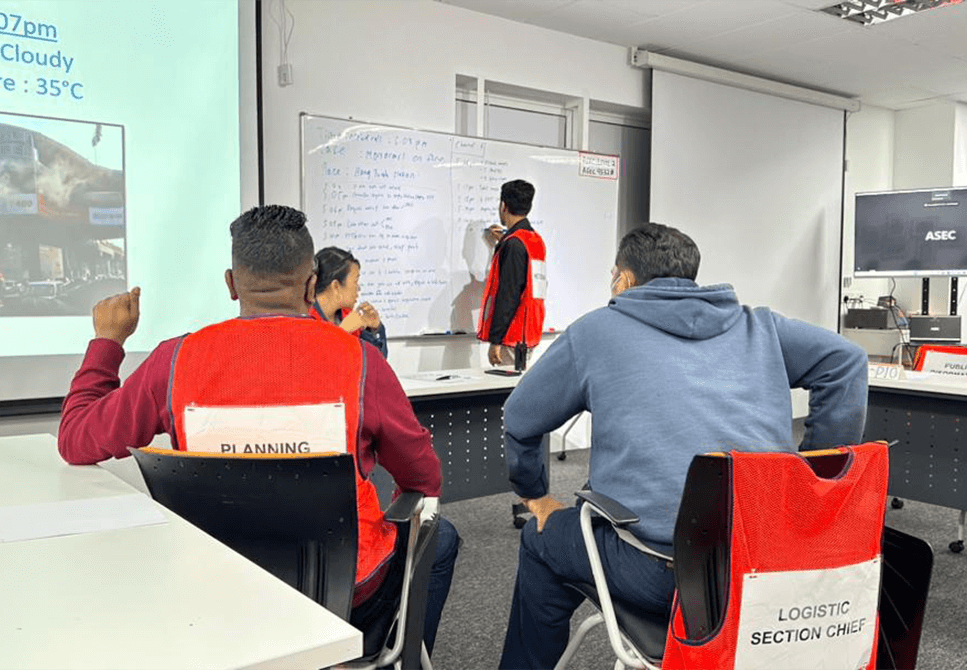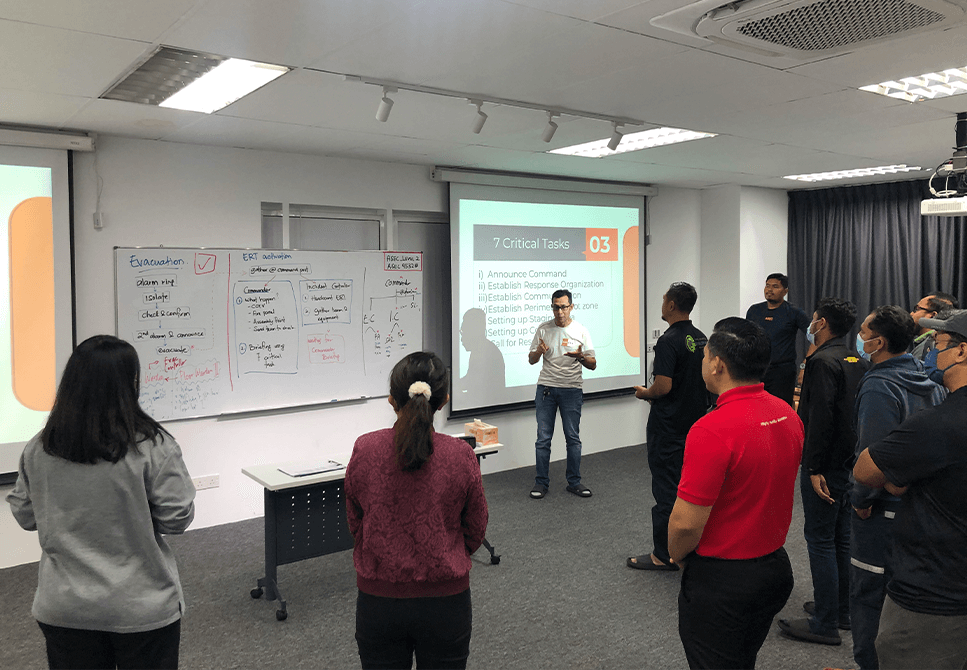 Professional Incident Commanders & Crisis Management Team trainers
Our training obtains an average of 4.9 stars out of 5 on Google Review.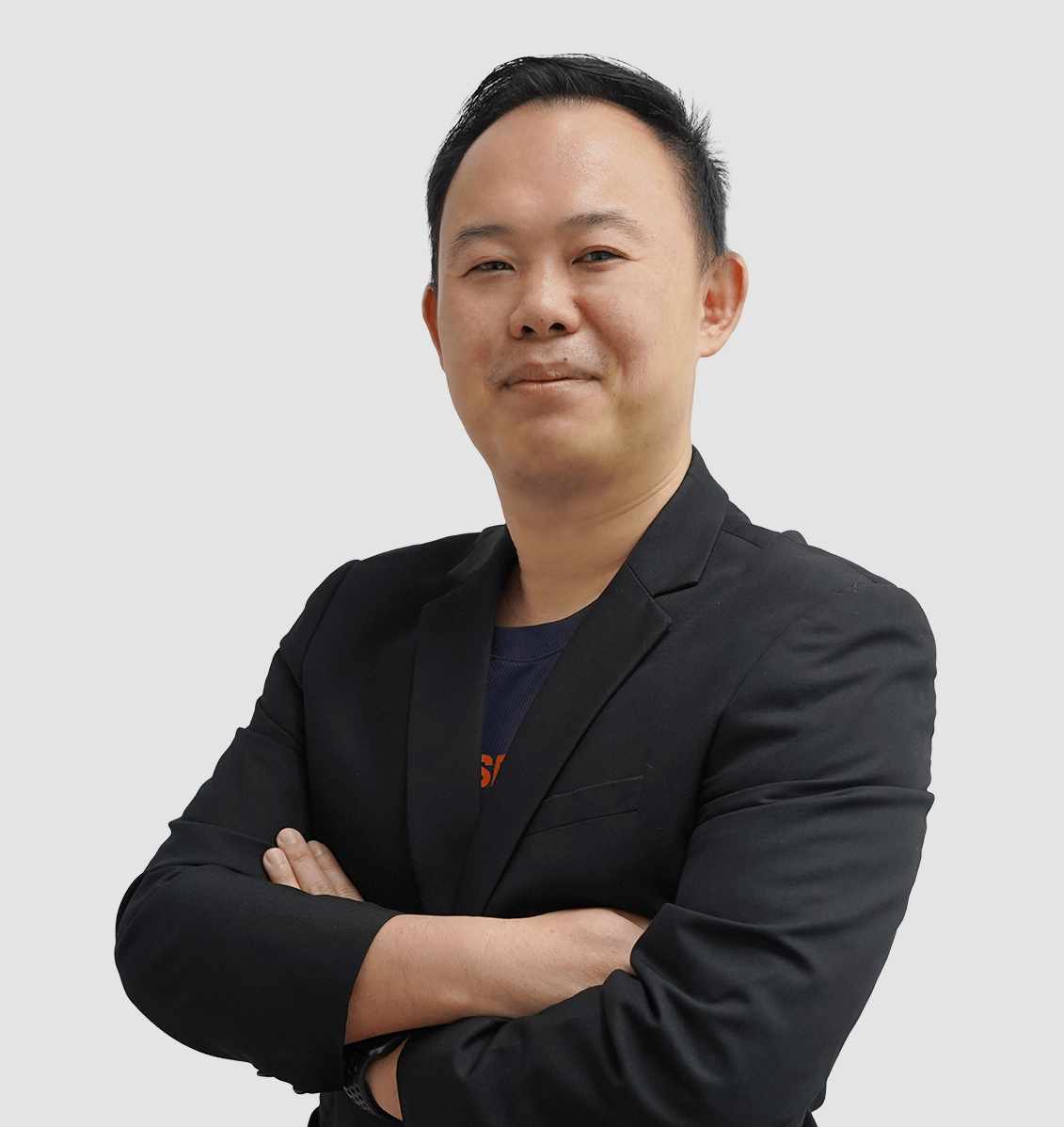 Mr. Wong Wee Zhee
Master Trainer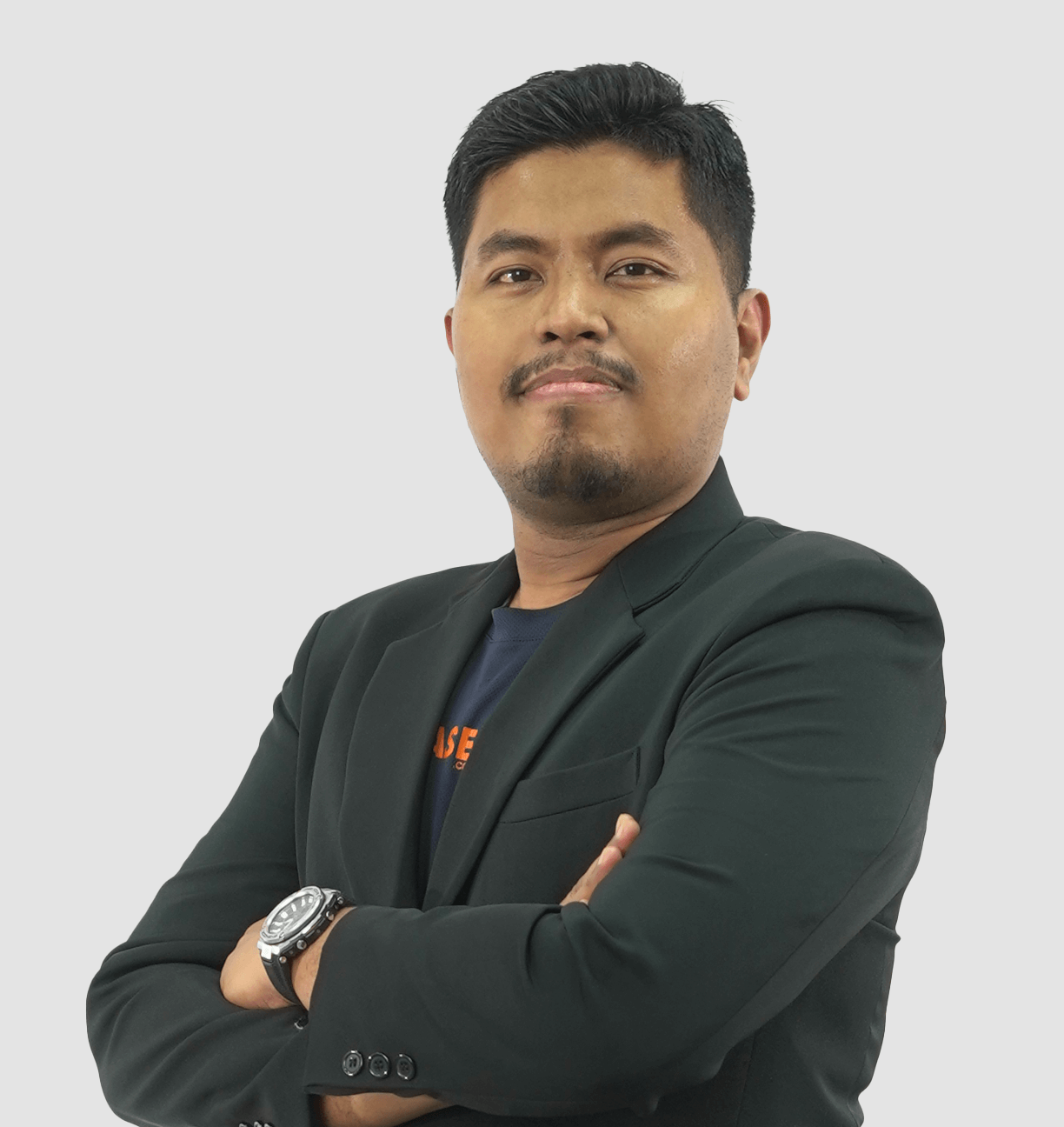 Mr. Muhammad Muazzam Bin Jamaluddin
International Trainer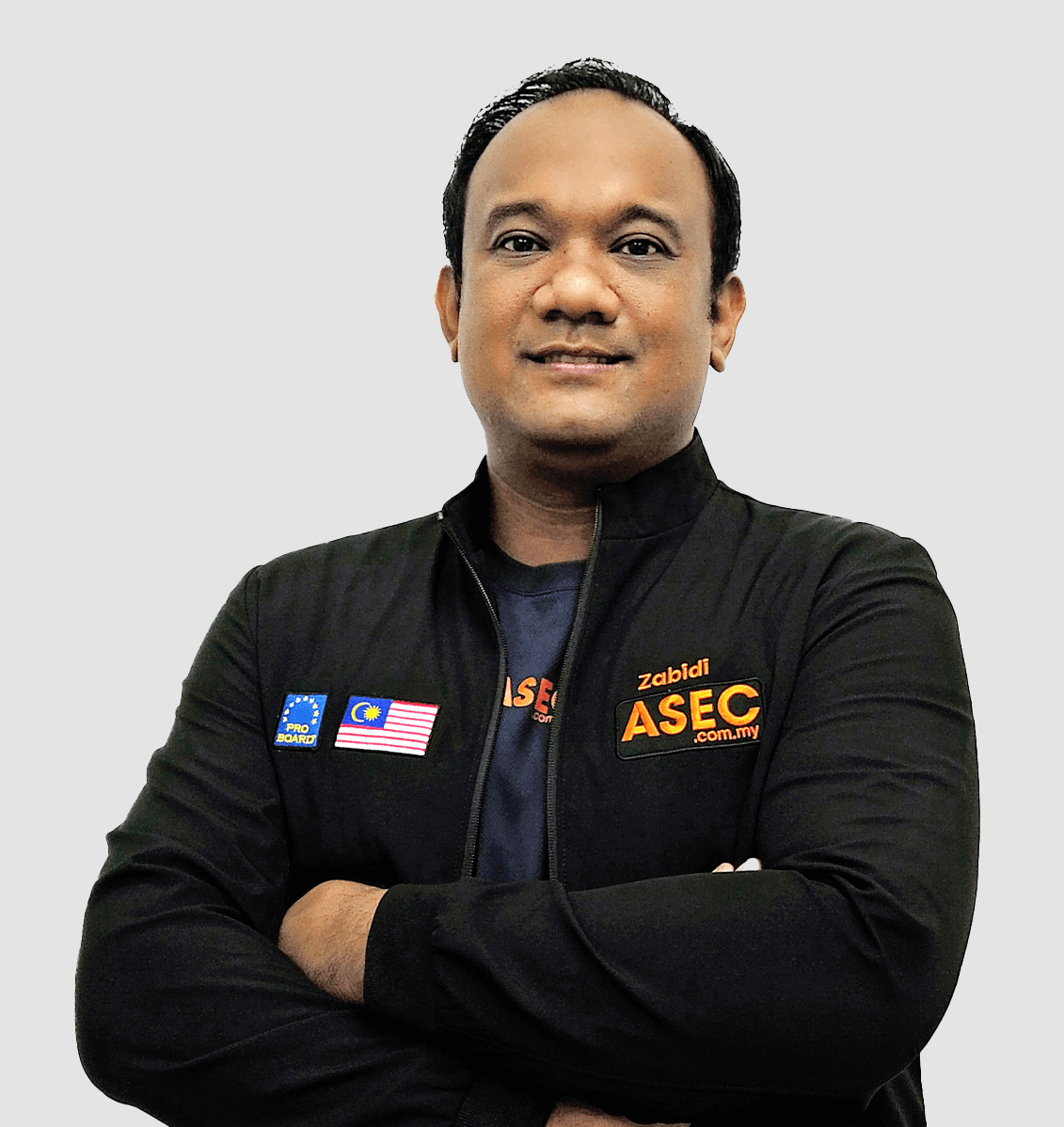 Mr. Muhammad Zabidi Bin Zoulkifli
International Trainer
Training modules of ICCMT Development Program

Let us know if you have specific requirements or needs.
Components / Training courses
ICCMT Level 1
ICCMT Level 2
Response planning at workplace
Layers of response plan
✔
-
Response plan level and its implication
✔
-
Escalating response plan
✔
-
Roles of ERT & response plan
ERT organization
✔
-
ERT activation
✔
-
Team formation
✔
-
7 critical tasks
✔
-
Table top drill
✔
-
Team strategy & tactical
Firefighting
✔
-
Hazmat Response
✔
-
Incident Command System (ICS)
Introduction
✔
-
ICS management by objectives
✔
✔
ICS organization & function
(FEMA ICS 100)
✔
✔
Setting up Emergency Operation Centre (EOC)
(FEMA ICS 200)
✔
✔
Planning P
(FEMA ICS 300)
-
✔
Parallel Emergency Operation Center (EOC)
-
✔
Execises & drills
ICS exercise
✔
✔
Table top exercise - 5 tables
✔
✔
EOC command & control exercise
✔
✔
ICS function drill
-
✔
Planning P and operational period exercise
-
✔
Parallel Emergency Operation Center (EOC) exercise
-
✔
Major drill with parallel EOC and cross operational period
-
✔
Organizations that had trained their Incident Commander & Crisis Management Team
Emergency response can never be too ready.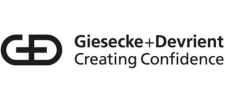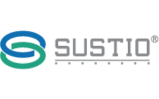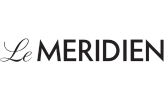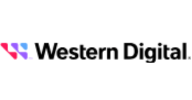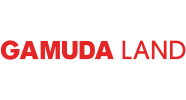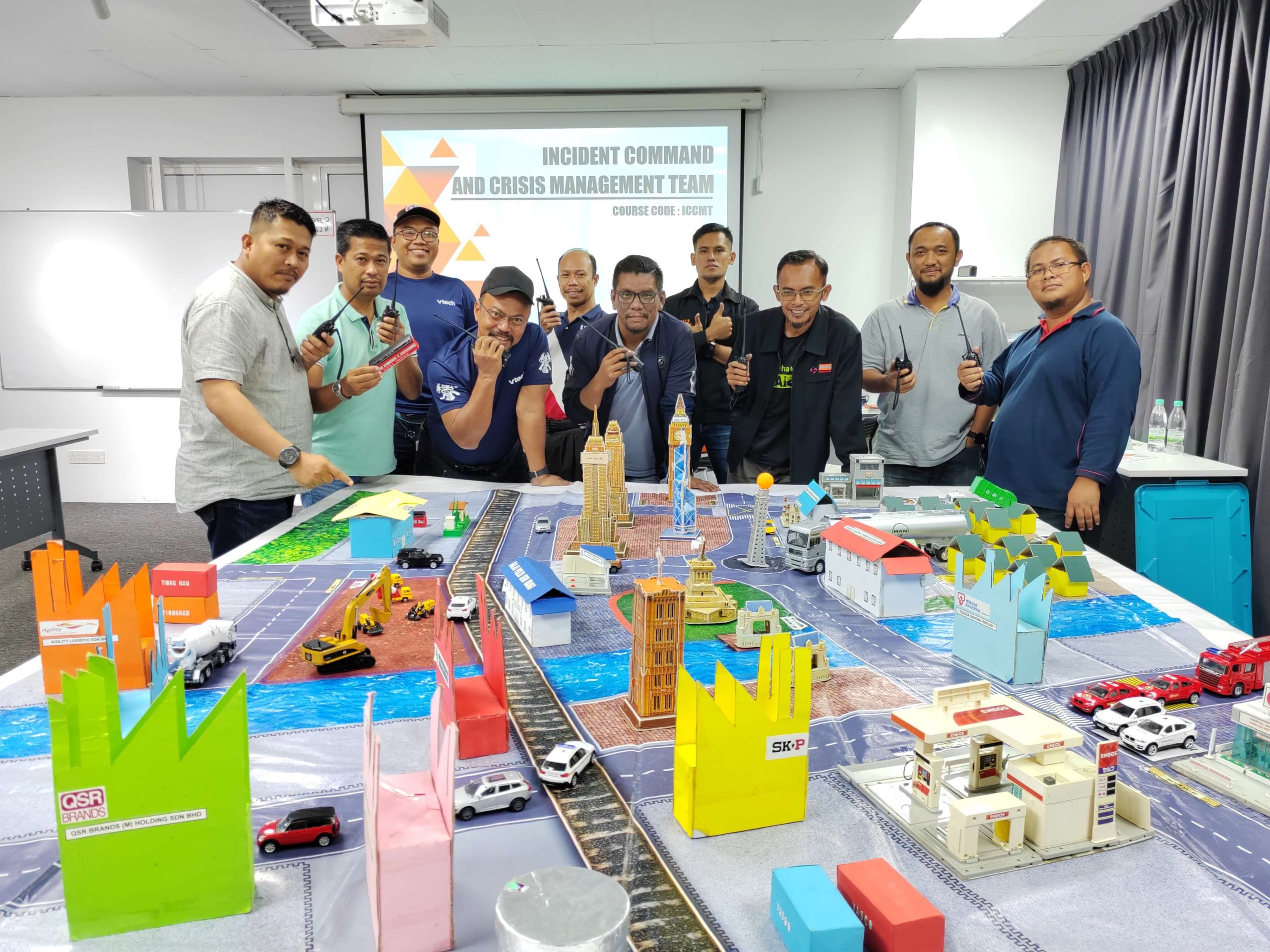 Establish your incident commander & crisis management team
For organizations that strive to be well prepared for an emergency response beyond the workplace.