First Aid Instructor Development Program
Introducing Malaysia's first hybrid (online & offline) learning opportunity for companies! This program offers flexibility in learning with sufficient online resources without disrupting the participants' daily roles in the company. The program also teaches all the important trainer skills and development, boosting confidence and reducing companies' dependency on outsourcing first aid training.
Learn the theory, concept and the process of the first-aiding. 
Apply learned theories into a practical situation.
Participate in high-quality, interactive & engaging training.
Monitor the learning progress of the training of every participant.
Discover ASEC Learning Portal
An innovative platform used to spread the knowledge on providing First Aid Training aiming to save a life.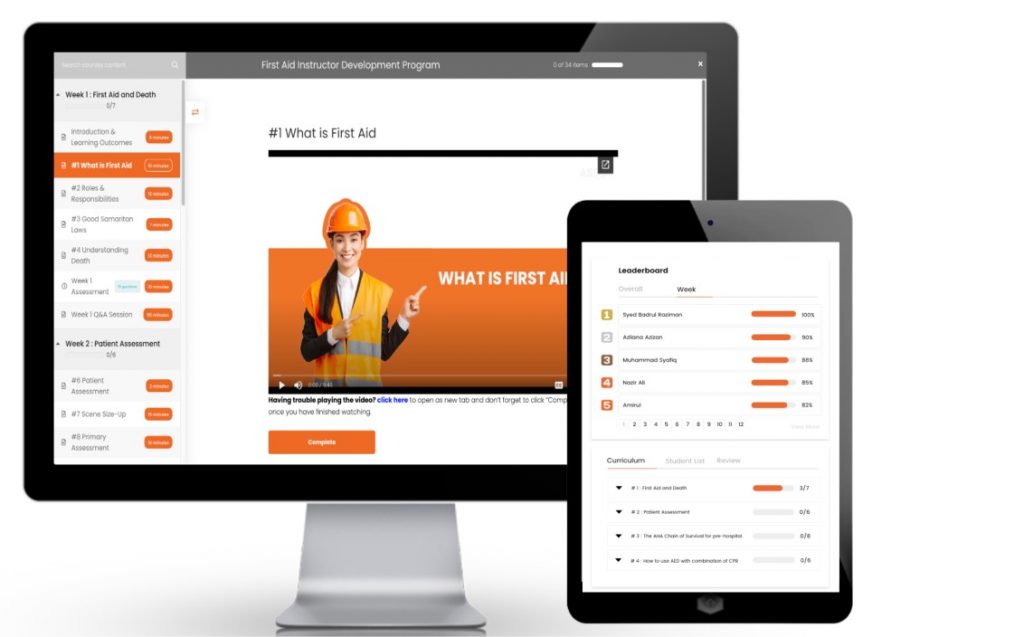 How does this program will benefit your company?
Conducting multiple internal training without paying extra training fees to the training provider.
Arranging training sessions based on the company's preferred time to increase productivity and efficiency.
Providing growth opportunities for the employees.  It also helps to reduce the turnover rate.
Increasing the company image, and the organisation will gain trust and respect for its reliable and strong OSH standards.
The companies that joined ASEC's First Aid Instructor Development Program
And Let's Read What Other Participants Has to Share
Tqvm ASEC for providing such high quality course for us, the trainer gives 100% effort to deliver what they have to train us as instructor. Nevertheless, we also trained with intensive knowledge and skills. I love their working culture, everyone really work as a team.
This program clearly very beneficial for my company. As one of HSE committee member for CHEP Malaysia, I have to take extra precautious on ensuring the safety of the workers are well taken care of considering all hazards at our manufacturing ground and the growing number of workers over time.